What is Anime St. Louis?
Registration
Cosplay Contest
Programming
Rules and Policies
Forums
Gallery
ShowMe Con
What is cosplay?
This explanation is for the purpose of explaining what will and will not count as cosplay for the five dollar discount on registration. It does NOT mean that you cannot wear something to the convention that falls in the "Cosplay Isn't" category, just that you won't get a discount. Remember, if you sign up for the discount and don't wear appropriate cosplay to the registration table, you will have to pay the five dollars.
Cosplay Is...
A full and accurate costume, including a wig and/or makeup that represents a character from an existing source.
A costume that represents a character from an existing source that is missing pieces (such as a wig or makeup) but still looks relatively like the character.
A costume put together from regular clothing that represents a character from an existing source and matches fairly accurately to a reference picture provided by the cosplayer.
A costume that represents an original character. This sort of costume must contain at least three of the following: clothing that you would not wear to school or the mall on a regular basis, full stage makeup, a wig, a handmade prop, an unusual hat (i.e. a fleece moogle hat or witch hat).
Garb from any time period before 1930. Garb from after 1930 must fulfill the requirements of the rule below.
A classic Halloween costume, including witch costumes, poodle skirts, or vampire costumes that are not made up of regular clothing.
Gothic Lolita costumes or J-rock-style costumes.
A nice suit with a jacket and/or vest. We'll assume you're a Turk or a Man in Black or something, especially if you wear shades.
An inflatable sumo costume.
Costumes need not be from anime or video game sources. Other sources include films, television shows, books (as long as the costumes are not regular clothing), artwork, or legends and fairy tales.
Be prepared to show a reference picture for costumes that may be made up of normal clothing.
Cosplay Isn't...
An "original character" that just happens to wear normal clothing.
A Naruto headband, a fleece hat, cat ears, or a necklace.
An Edward Elric hoodie bought at Hot Topic or another store (unless you wear the gloves and a styled wig with it).
A plaid skirt and white button-down shirt (even with cat ears).
A prop.
A plain graduation robe.
Underwear... or your birthday suit. Follow the usual public decency protocol. We reserve the right to make anyone who is not wearing an appropriate amount of clothing leave.
Baggy jeans and a death metal shirt (even with a little makeup).
A fully-costumed super dolfie. The costume must be on you for you to get the discount.
A sign. Signage is allowed at Anime St. Louis (as long as the signs do not solicit sexual favors), but a sign does not make a costume.
A shirt that says "costume". You might think it's funny, but we've seen it a hundred times. It's not worth $5.
Geek glasses and a drawn-on scar. You are not Harry Potter unless you wear the robe or bring a reference picture for the regular clothing.
A cape. Can't you wear at least a wig or something with it?
A towel tied around your neck, a toy wand from a costume shop, and a penned-on scar. Nope. Still not Harry Potter.
A towel tied around your neck, fake pointy ears, and a plastic sickle from a costume shop. You're just an insult to Magus...
If you have questions, please ask them on the forums.
Meet the Guests!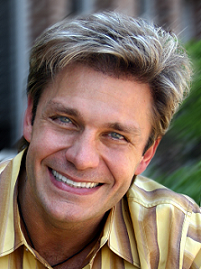 Vic Mignogna
American voice actor
Most famous as the voice of Ed in FullMetal Alchemist
Chris Patton
American voice actor
Chris Patton is a voice actor for Funimation Entertainment and ADV Films in Texas. His credits include Greed in Fullmetal Alchemist, Sousuke in Full Metal Panic (including Fumoffu and Second Raid), Fakir in Princess Tutu, Sasame in Pretear, Ayato in RahXephon, Hiroki in The Place Promised in Our Early Days, Sho in the new Guyver, Max Jenius in the new dub of Macross, Hajime in Ghost Stories, Rei Otohata in Super Gals, Eutus in Magical Shopping Arcade! and many more, including Burst Angel, Case Closed, Hello Kitty's Animation Theater, Saint Seiya, Gantz, Gravion, Gravion Zwei, Aquarian Age, DNAngel, Saiyuki, Peacemaker, and others.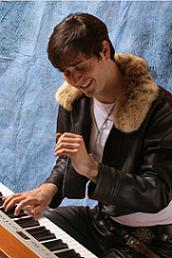 Piano Squall (Michael Gluck)
Concert Pianist
Piano Squall, the Final Fantasy-cosplaying pianist, has performed game and anime music concerts in New York, California, Texas, Massachusetts, Pennsylvania, Florida, Ohio, Washington, Connecticut, Virginia, Colorado, Maryland, Missouri, Oregon, and Georgia. In 2005, Piano Squall appeared as a musical guest at the anime convention Otakon, where he performed for an audience of three thousand people.
Piano Squall is an active supporter of charity and donates all of the money he makes from concerts to The National Multiple Sclerosis Society--an organization fighting to end the devastating disease that killed his grandmother. To further his personal efforts, Piano Squall provides Benefit Concerts that have raised money for a wide variety of charities, including The National Multiple Sclerosis Society, Baltimore Reads, The Matthew Foster Foundation, The Maryland Food Bank, and Tsunami Relief. Highlights include the 2004 Villa Julie College Benefit Concert, which raised nearly three hundred pounds of food for the homeless in a single evening.