What is Anime St. Louis?
Registration
Cosplay Contest
Programming
Rules and Policies
Forums
Gallery
ShowMe Con
Gallery
Anime St. Louis 2006
Meet the Guests!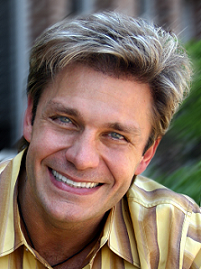 Vic Mignogna
American voice actor
Most famous as the voice of Ed in FullMetal Alchemist
Chris Patton
American voice actor
Chris Patton is a voice actor for Funimation Entertainment and ADV Films in Texas. His credits include Greed in Fullmetal Alchemist, Sousuke in Full Metal Panic (including Fumoffu and Second Raid), Fakir in Princess Tutu, Sasame in Pretear, Ayato in RahXephon, Hiroki in The Place Promised in Our Early Days, Sho in the new Guyver, Max Jenius in the new dub of Macross, Hajime in Ghost Stories, Rei Otohata in Super Gals, Eutus in Magical Shopping Arcade! and many more, including Burst Angel, Case Closed, Hello Kitty's Animation Theater, Saint Seiya, Gantz, Gravion, Gravion Zwei, Aquarian Age, DNAngel, Saiyuki, Peacemaker, and others.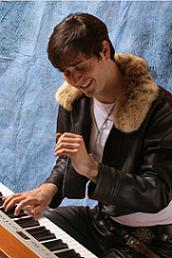 Piano Squall (Michael Gluck)
Concert Pianist
Piano Squall, the Final Fantasy-cosplaying pianist, has performed game and anime music concerts in New York, California, Texas, Massachusetts, Pennsylvania, Florida, Ohio, Washington, Connecticut, Virginia, Colorado, Maryland, Missouri, Oregon, and Georgia. In 2005, Piano Squall appeared as a musical guest at the anime convention Otakon, where he performed for an audience of three thousand people.
Piano Squall is an active supporter of charity and donates all of the money he makes from concerts to The National Multiple Sclerosis Society--an organization fighting to end the devastating disease that killed his grandmother. To further his personal efforts, Piano Squall provides Benefit Concerts that have raised money for a wide variety of charities, including The National Multiple Sclerosis Society, Baltimore Reads, The Matthew Foster Foundation, The Maryland Food Bank, and Tsunami Relief. Highlights include the 2004 Villa Julie College Benefit Concert, which raised nearly three hundred pounds of food for the homeless in a single evening.