What is Anime St. Louis?
Registration
Cosplay Contest
Programming
Rules and Policies
Forums
Gallery
ShowMe Con
Rules and Policies
1. Anime St. Louis attendees are expected to follow rules of etiquette including respecting those around you and not disrupting the convention experience of other people.
2. Anime St. Louis attendees shall not engage in illegal activities, including, but not limited to, underage drinking, use of illicit drugs, carrying of concealed weapons, and sexual harassment. Failure to comply to this rule will result in both your removal from the premises and police intervention.
3. Anime St. Louis wishes to preserve a spirit of fun social interaction. Please refrain from fighting, yelling, or being generally belligerent. Refrain from "scaring the norms", especially with weapons.
4. Please do not bring real weapons to Anime St. Louis. Prop weapons made from wood, plastic, foam, cardboard or another lightweight material are preferred. If your weapon looks too realistic, you may be asked to check it with security. Airsoft weapons are not be loaded at any time at the convention, and they must have an orange tip. Nerf guns and other foam-shooting guns are allowed to be loaded outside only. Do not engage in fighting in the crowded hallways. We're sure that Jin did insult your honor, but please take the fight outside or into the lobby (and don't break anything or hurt anyone... YOU are responsible for any damage you cause).
5. Do not post fliers on walls or doors. You will rip the paint and wallpaper off, which is NOT a good thing.
6. Please dress appropriately. Do not wear just your underwear or run around naked. This is a family-friendly event, so let's keep our costumes between PG and PG-13 (not Titanic PG-13, either). Anyone who is not dressed appropriately will be asked to leave.
7. ShowMe Con serves alcohol in their hospitality suite. Anyone under the age of 21 will NOT be served alcohol, and anyone who serves someone under the age of 21 will be turned over to the police.
8. The con staff has the final say on appropriate behavior. Please respect them, and they will respect you.
Meet the Guests!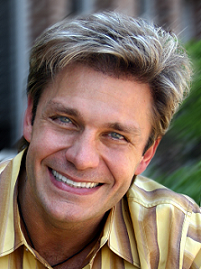 Vic Mignogna
American voice actor
Most famous as the voice of Ed in FullMetal Alchemist
Chris Patton
American voice actor
Chris Patton is a voice actor for Funimation Entertainment and ADV Films in Texas. His credits include Greed in Fullmetal Alchemist, Sousuke in Full Metal Panic (including Fumoffu and Second Raid), Fakir in Princess Tutu, Sasame in Pretear, Ayato in RahXephon, Hiroki in The Place Promised in Our Early Days, Sho in the new Guyver, Max Jenius in the new dub of Macross, Hajime in Ghost Stories, Rei Otohata in Super Gals, Eutus in Magical Shopping Arcade! and many more, including Burst Angel, Case Closed, Hello Kitty's Animation Theater, Saint Seiya, Gantz, Gravion, Gravion Zwei, Aquarian Age, DNAngel, Saiyuki, Peacemaker, and others.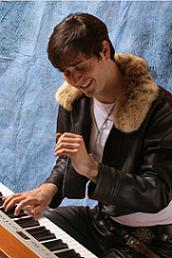 Piano Squall (Michael Gluck)
Concert Pianist
Piano Squall, the Final Fantasy-cosplaying pianist, has performed game and anime music concerts in New York, California, Texas, Massachusetts, Pennsylvania, Florida, Ohio, Washington, Connecticut, Virginia, Colorado, Maryland, Missouri, Oregon, and Georgia. In 2005, Piano Squall appeared as a musical guest at the anime convention Otakon, where he performed for an audience of three thousand people.
Piano Squall is an active supporter of charity and donates all of the money he makes from concerts to The National Multiple Sclerosis Society--an organization fighting to end the devastating disease that killed his grandmother. To further his personal efforts, Piano Squall provides Benefit Concerts that have raised money for a wide variety of charities, including The National Multiple Sclerosis Society, Baltimore Reads, The Matthew Foster Foundation, The Maryland Food Bank, and Tsunami Relief. Highlights include the 2004 Villa Julie College Benefit Concert, which raised nearly three hundred pounds of food for the homeless in a single evening.